No one brings the energy like All-Star in the making, Justin Fields. With C4 in his arsenal, this quarterback is a force to be reckoned with both on the field or during his daily grind.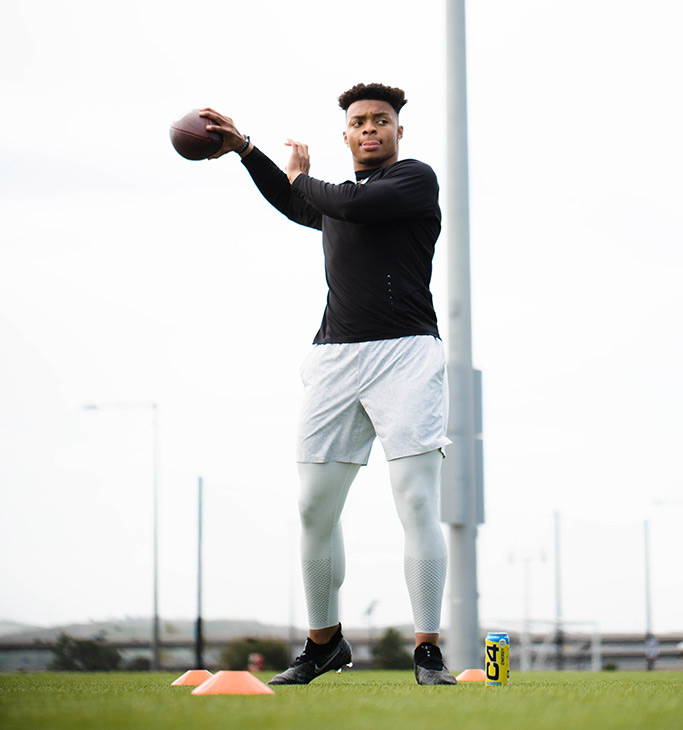 UP CLOSE
WITH JUSTin
As one of the most sought-after quarterbacks in the game, Justin Fields is already writing the record books in real time. Hard work, consistent training, and steadfast inner fire are what continue to set him up for a future with even more sure-fire success.
Follow Justin on Instagram
Why C4?
It's an honor to be part of a company like C4. The team atmosphere & their passion for their brand is what meant the most to me.
What secret weapon are you bringing to the league?
My secret weapon is a 16oz can of Strawberry Watermelon Ice
What's going through your mind ahead of draft day?
Just focusing on my training and enjoying being around my loved ones