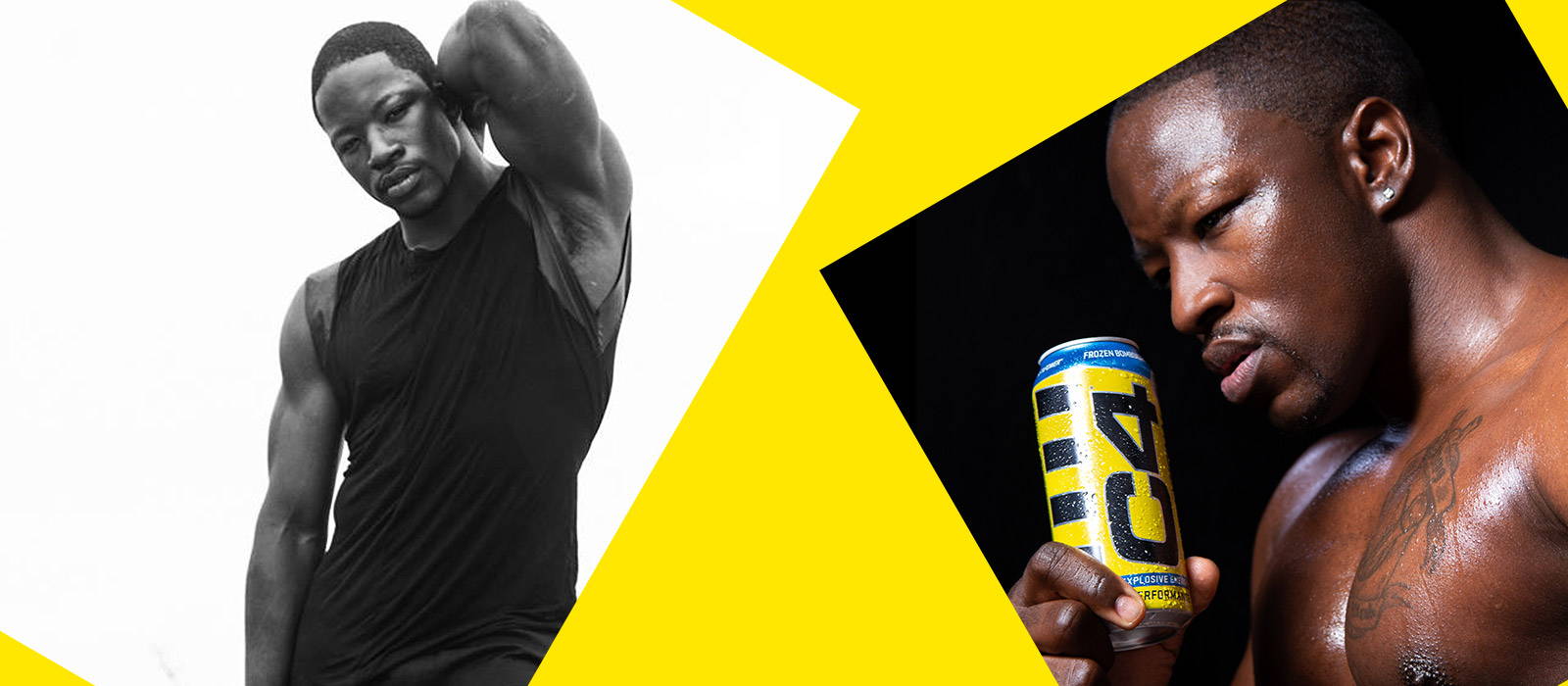 WHO IS fazon?
As a model, actor, and influencer, Fazon backs up his success with positivity, drive, and determination.
MORE ABOUT fazon
How did you arrive at where you're at today?
Seeing people around me who are not at their best health-wise has helped inspire my fitness journey. I have also been inspired by my mentors who are a part of the "50 and over club"—and they've made 50 the new 20. Seeing fit, healthy, and more mature individuals have created a pathway for me.
Every day, I am blessed enough to wake up and see another day, go to the gym, work on set as a model/actor. I've had photos featured in GNC, Men's Fitness, Vitamin Shoppe, The Daily News, Express Men, T-Mobile, Chase Bank, and Well.org—to name a few.
A lot can happen in 11 years of working towards your dreams.
What are you working on right now?
I am currently working as a model, actor, and influencer in New York City. I've learned a lot about myself throughout this year. I believe 2020 has been rough for us all. I've developed a lot of new strengths this year. Two of these strengths include my spirituality, as well as improving my mindset.
How do you stay motivated during tough times?
Staying motivated becomes less difficult when you truly feel like you can't fail, and when you look at things from a positive perspective. Even when there are bumps in the road I look at these as learning lessons.
I've learned so much from my mistakes & I would not be who I am today if it were not for those moments of fear, doubt, and disbelief. The important thing to remember is to stay focused & get back on the horse whenever you fall off. As a human being who is a "risk taker," I've definitely fallen a few times, and that is okay!
What are some of your goals? Anything big on the horizon?
One of my personal goals is to be able to travel once per month doing what I love to do—which is having photoshoots and acting. From a humanitarian standpoint, I'd love to be able to create a charity or charities cleaning up communities around the world—while giving children in less fortunate situations the opportunities to learn and expand.
As far as if anything is big on the horizon, I just finished working as a featured actor on a film which is being pitched to Lion's Gate, so my fingers are crossed. I can't wait until we have the movie release date. I am super excited about that! There are also some other plans I have in the near future. Time will tell…Stay tuned.
What do you love about C4?
I was actually visiting Miami when I first tried C4 several years ago. I remember having the best pump and workout on the beach shortly after that.
C4 Energy
frozen bombsicle
C4 SMART Energy
BLACK CHERRY
"Live strong or die weak."

---
QUICK-FIRE Q&A
What's your favorite food?
Pancakes with fruits (on cheat days) & kale
Favorite sport to watch?
Basketball
Leg day or arm day?
Arm day
Cardio or weights?
Cardio
Morning person or night owl?
Reformed nighty owl / morning person
Outdoor or indoor workout?
Indoor Workout
Traveler or homebody?
Traveler