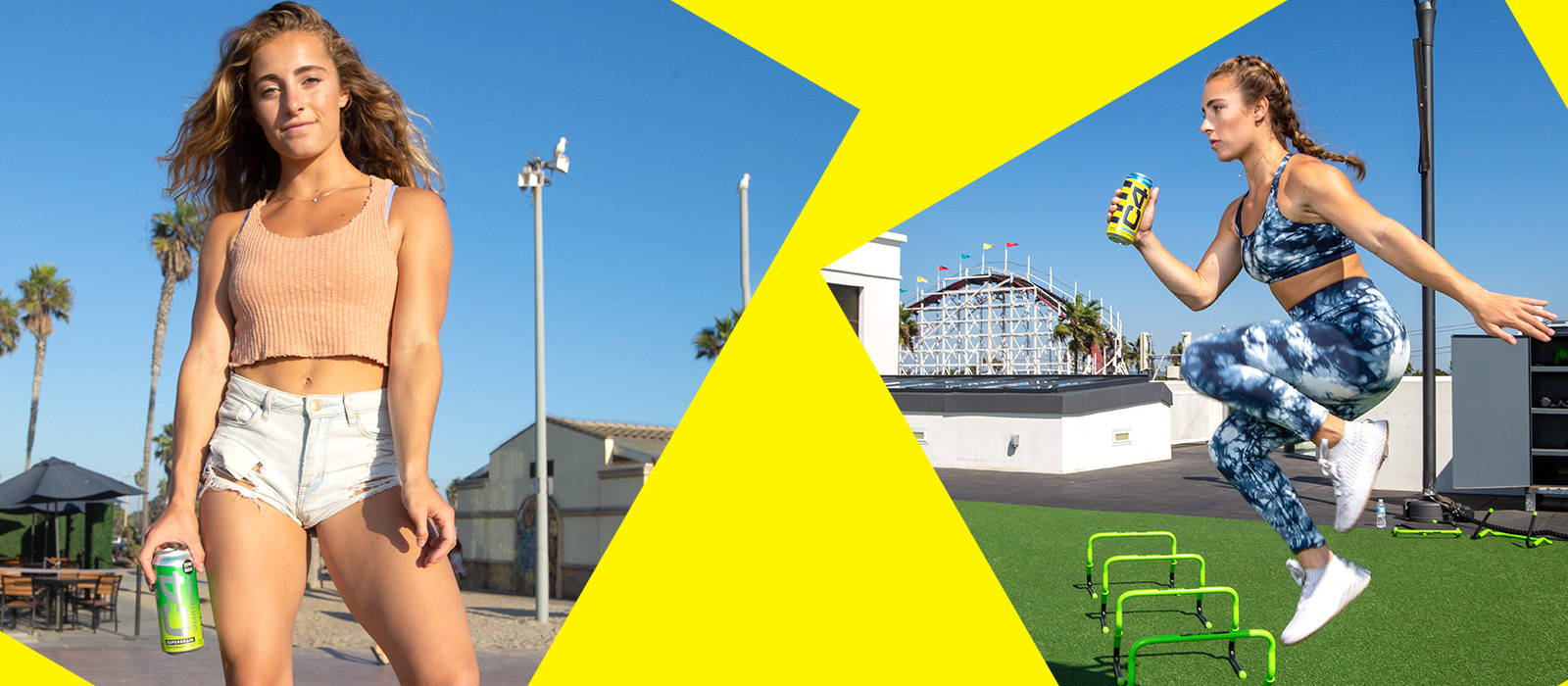 ABOUT DEMI
Demi Bagby is unlike any other athlete – she is a flippin' phenomenon. A San Diego native looking to inspire others to strive to find their full potential, Demi endeavors to better herself and spread a positive message around the world every day. Demi broke her back at a young age in a cheerleading accident, but with a few months of recovery, she came back strong. Having fully recovered from her injury, she was determined to live every day to the fullest, which she has done ever since. Demi enjoys training and many other physical activities such as ninja warrior, calisthenics, surfing, dancing, bodybuilding, acrobatics, tactical training, parkour, cheer, gymnastics, snowboarding and more! Demi loves traveling, sharing footage of her crazy adventures and workout routines with her followers via photo and video content alike.
QUICK-FIRE Q&A
Favorite food
Ice Cream
Favorite sport to watch
Crossfit
Morning person or night owl?
Both! Team No Sleep.
Indoor workout or outdoor workout?
Outdoor
Traveler or homebody?
Traveler
Leg day or arm day?
Leg Day
Cardio or weights?
Weights